OSEA is the largest Oil and Gas Event in Asia 
OSEA (Offshore Southeast Asia) returns from 15 -17 November 2022 to pioneer a global shift in the energy industry. The largest Offshore Energy event in Asia is set to welcome attendees at the Marina Bay Sands in person.
In its return, OSEA focuses on strategic dialogue
embracing new shifts in the industry's net-zero ambitions, digitalisation, and new energy sources such as offshore wind and hydrogen.
Delivered by distinguished global industry leaders, delegates can learn first-hand on the latest regional market shifts, challenges, and opportunities. An unprecedented line up of IOCs, NOCs, EPCs, Government, Technology Innovators and Financiers will front up on key decisions of today that will impact the future.
Dear Industry Colleagues,
It has been my pleasure to Chair the OSEA Steering Committee.
As the regions preeminent event for the offshore energy sector, this year's conference and tradeshow could not have come at a more opportune time. Targeting thought leadership debates on the energy transition, offshore renewables and the progress on technology
and digitalisation, the knowledge and information from global leaders will be invaluable.
With over 8000 visitors expected to the tradeshow, thematic zones on Technology and Innovation, Start-up Pavilions, Additive Manufacturing, Executive Briefings and Energy Talks will not only showcase Singapore's innovation in the sector, but also form the bedrock for business networking.
I thank the Steering Committee and wider industry for their support and encourage you to be at OSEA 2022.
I look forward to meeting you in person in Singapore.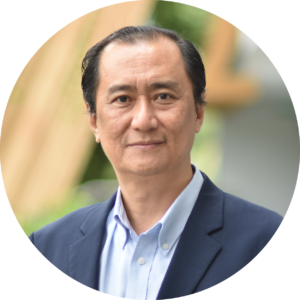 Professor Chan Eng Soon
Chairman, OSEA Steering Committee
Chief Executive Officer,
Technology Centre for Offshore and Marine,
Singapore (TCOMS)
Attendees over 60 countries